Today I am breaking down the Top 3 Mistakes in Funnels.
As someone who builds funnels for a living, I have looked at hundreds of funnels and these are the mistakes that I see over and over.
1. Using too much jargon in the copy
It's really easy to forget that the words we use in a particular industry are not necessarily the words that every day people would use to describe a problem.
Let's say for instance you're a coach, and you are trying to help people move past limiting beliefs. The term "Limiting Beliefs" is actually an example of industry jargon.
Now I know that the term itself has become pretty mainstream. So much so that most people will know what you're talking about if you use it. But it doesn't create the same emotional connection that using your ideal client's exact words would.
I always like to think about this when I try to write my own copy: If you were sitting talking to your friend on a Friday night over a glass of wine and you wanted to help her solve this problem, how would say it?
2. Not checking the mobile version of your landing pages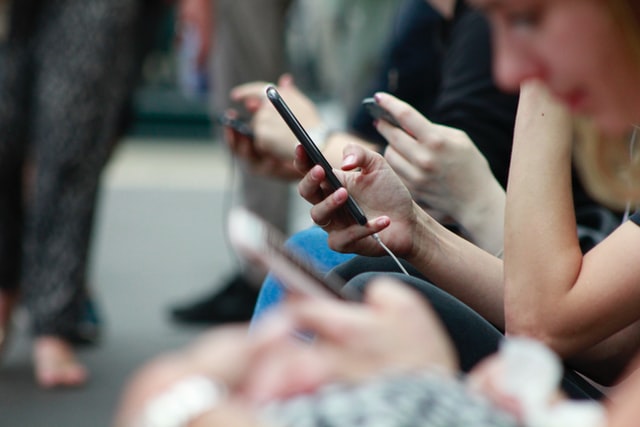 According to a 2019 survey, 53% of internet traffic comes from mobile phones. That's pretty old data unfortunately, if I look at the stats on my website it's more like 75%.
If you're sharing your freebies organically on facebook and instagram then that percentage is going to be way higher.
That's why it's so important to make sure that your landing pages look just as good, if not better, on mobile as they do on a desktop computer.
3. Having distractions on your landing page
Having social media links or menu's on your landing pages is going to decrease your conversion rate, full stop.
I know that it's tempting to include a social link because we're absolutely programmed to market ourselves EVERYWHERE, but this is the one place you don't to add any distractions.
People are easily distracted these days so why add a way for people to click off the page before they sign up for your freebie?
You only want there to be one thing for them to do on that page, and thats give you their name and email address.
Once they go to the thank you page you add your social links and some about information but not on the sign up page.
So there you have the top 3 mistakes in funnels. The good news is these are all easily rectified and completely avoidable.
If you're looking for someone to help you build a super slick and professional looking funnel that works seamlessly, take a look at funnel setup packages that I offer and give me a call.